Join A Small Group
Doing life together is what the body of Christ is all about.
If you want to grow in your relationship with Jesus, you need to have intentional relationships with people who have the same goal–and a Small Group is the ideal place for that.  In a Small Group, adults meet regularly for a semester or more to pursue spiritual growth and healthy relationships.  You'll be encouraged to live out the truths you discover in the Bible, as you encourage others to do the same.
We have plenty of Small Groups available for you to join! 
We want to help you find the perfect one for you! Join a Small Group today! It could be a life-changing experience for you. Download the small group catalog for 2023. See which group you would like to join. Then t
o be added to a Small Group simply click the "Join A Group" button and select the group you'd like to join!
We are pleased to announce our partnership with RightNow Media (RNM), an online, user-friendly library for individuals in every age and stage of life.
With RightNow Media, you will find an array of wonderful, Bible-based content from Christian leaders throughout the world. You'll find discipleship training videos ranging from topics such as parenting and marriage to finance and mission, and a great library for kids. We pray that you will take advantage of this incredible online resource that is free of charge for Sterling Wood members.
Create a free online account by:
1. The link below will direct you straight to the Registration Page for our Church's account.
2. Text the code STERLINGWOOD to the number 49775 to receive a text with the "Invite Link" to sign up for your free RightNow Media account.
3. Or you can scan the QR code and you will be directed to create an account!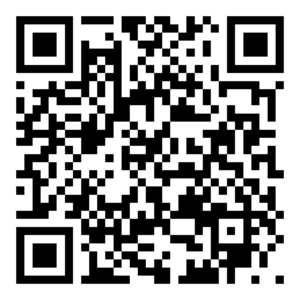 RightNow Media
Great FREE tool to grow your spiritual knowledge, love of God's word, and your relationship with God and others.
Diving Deeper into God's Word