We don't want to just stop at reaching our community. At Sterling Wood we are also involved in Global Missions. Here are just a few. Feel free to contact us if any of these interests you!
Guatemala Mission Trips/Support
Sterling Wood Church partners with a non-profit, Christ4Guatemala, to sponsor mission trips to Guatemala where we build stoves and host children's Bible schools and medical clinics.  We provide financial support for a young Pastor and a new church plant. We also sponsor secondary education for children.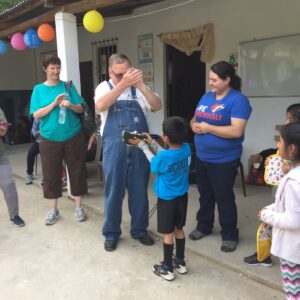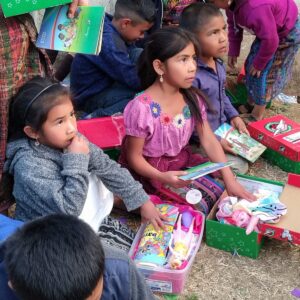 Operation Christmas Child
Another annual event is our toy drive for Operation Christmas Child so that every child has a Merry Christmas!
At the end of the year we try and support the international missionaries around the world by funding the Lottie Moon Christmas Offering for the International Missions Board each Christmas.