Current Series:
The Story and the Glory
This series is looks at how the birth of Christ fits in the story of God's glory.
Is it the conclusion what all the prophets were waiting on?
The climax the arrival of God's son at the midpoint of history?
Or is it the beginning, the start of the gospel and Christ's redemptive work?
Each week will look at it as another place in "the Story".
Check out more videos on Youtube & Facebook!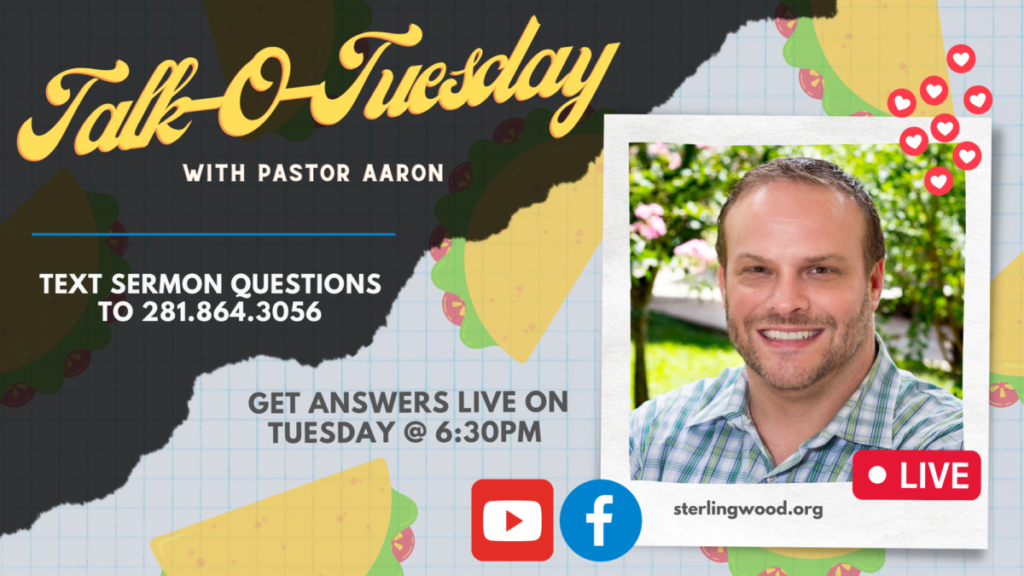 Join us on Tuesdays LIVE on Facebook or YouTube @ 6:30 pm as Pastor Aaron answers questions you may have about the current series!