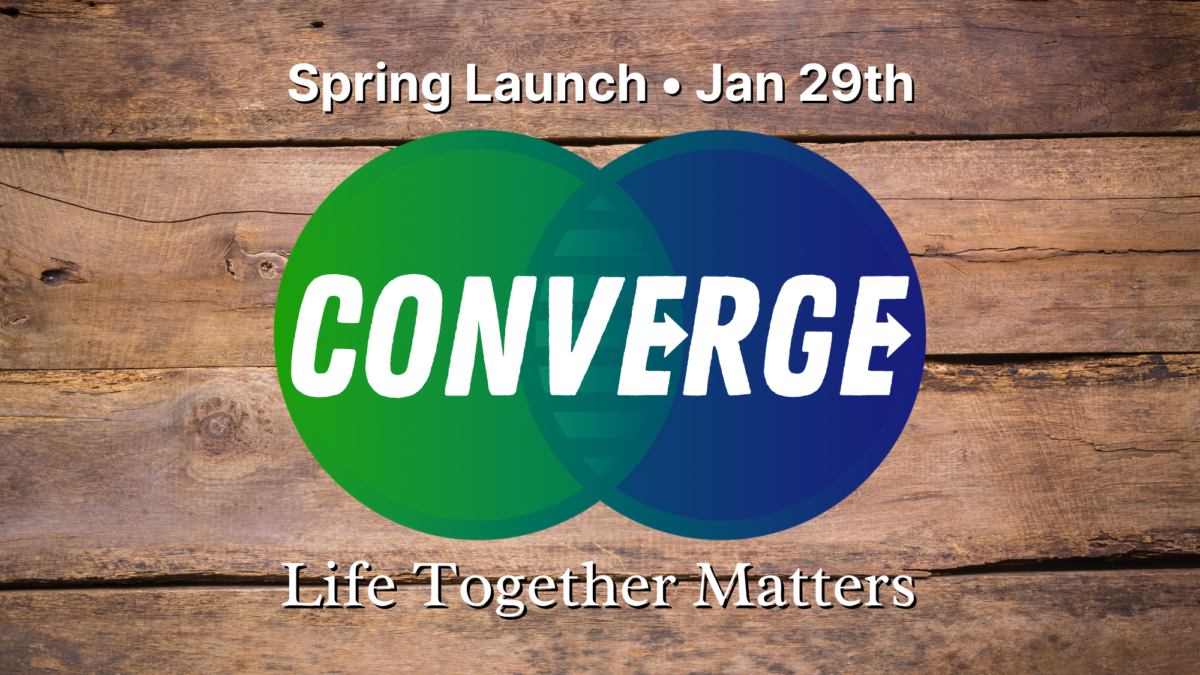 Spring Launch
Happy New Year!!
At SWC we are switching things up! As we start a new series Converge: Life Together Matters we will also have these awesome kick off events for all ages!
Adults: Brunch with the Bunch! Come join us for some breakfast for lunch as we kick off the new year! Times and locations depends on your small group.
Youth: RISE Together, Grow Together. Calling all youth to come join us for some food and fellowship in the Youth Building @ 11 AM!
Kids: Campfire Stories. A new fun series that we are starting in the Rocket Town Room @ 10:15 AM.
Jan 29th our new schedule will be as follows:
9 AM – Adult small groups that do not need childcare.
10:15 AM – Cooperate worship, Kidz Rock-It and nursery provided.
11:30 AM – Youth, kids Sunday School and adult small groups that need nursery.