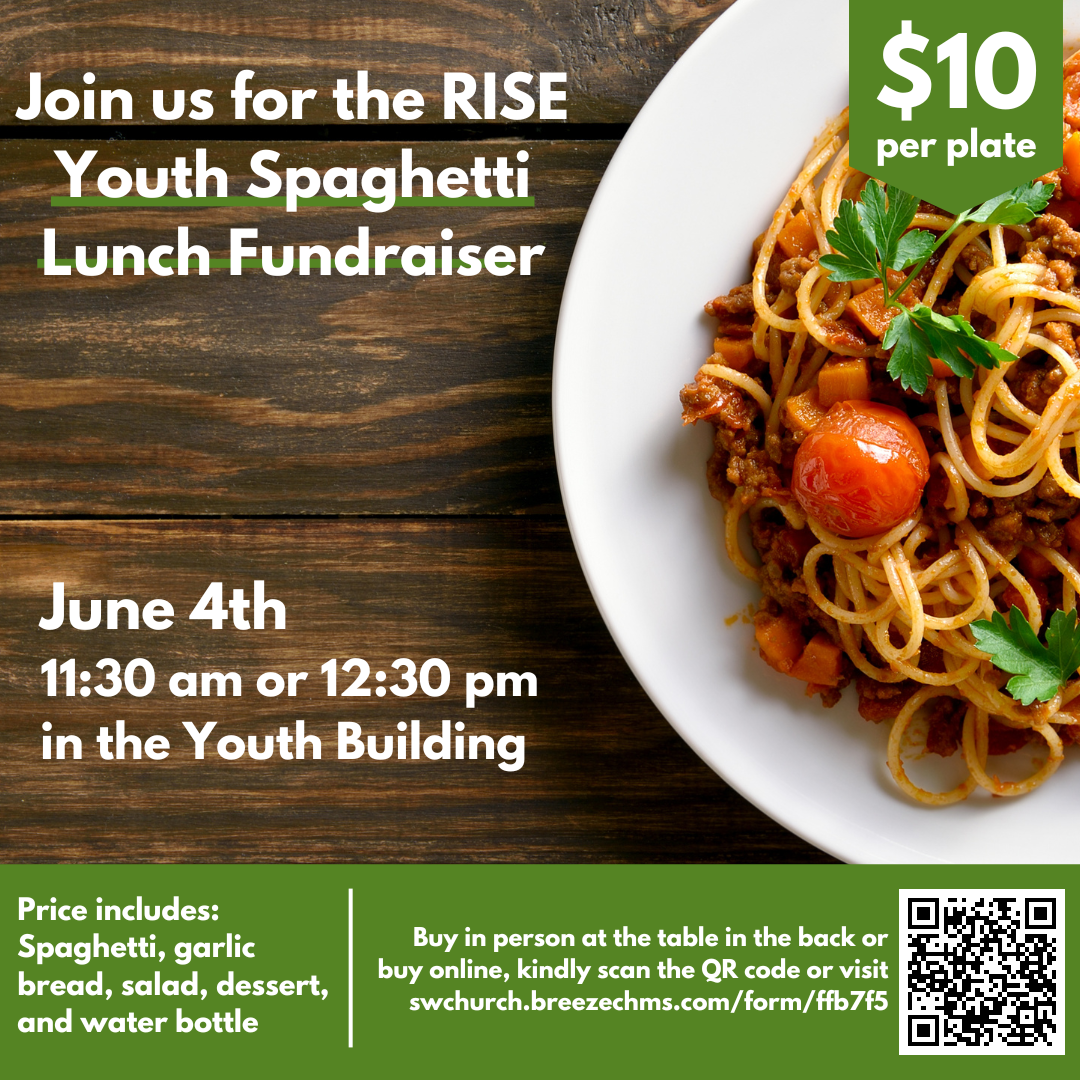 RISE Youth Spaghetti Lunch Fundraiser
We're excited to announce a fundraiser lunch to help send our youth to summer camp!
For just $10, you can enjoy a delicious meal of spaghetti, garlic bread, salad, dessert, and a water bottle.
Tickets will be available for purchase starting on May 14th. You can buy them at the Worship Center table in the back or online through the provided link. Hurry, because ticket sales will end on May 31st.
You can pick up your plates at the Youth Room on June 4th at either 11:30 am or 12:30 pm. We'll be open during both times for your convenience. Be sure to have your proof of purchase ready upon pick up!
Thank you for supporting our youth!