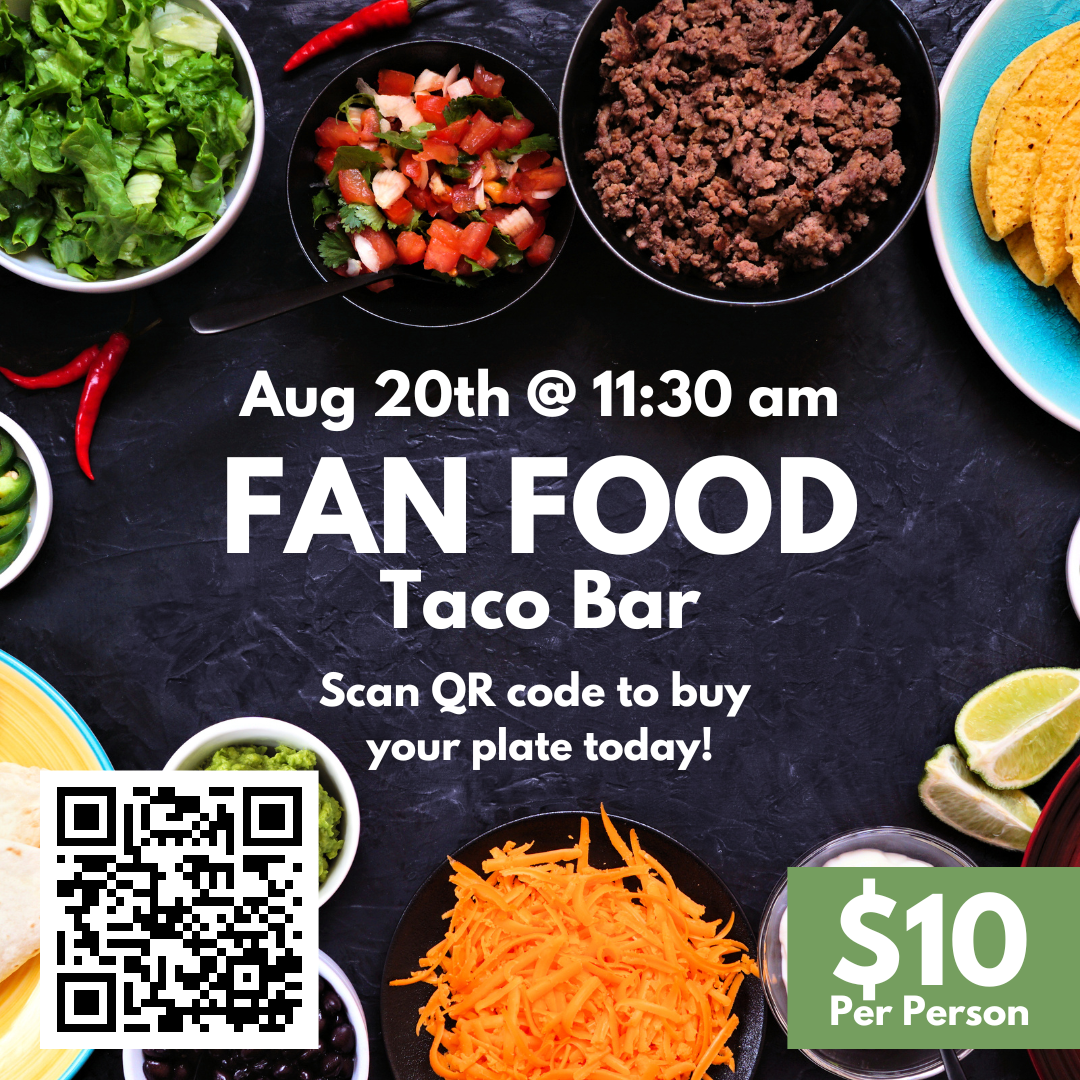 More than a Fan – Fan Food Taco Bar
We're thrilled to kick off our new series "More than a Fan" on 8/20. To celebrate, we're inviting you to join us for our Fan Food Taco Bar after the service at 11:30 am. The bar will be set up at the Welcome Center and will feature delicious pork, chicken, and beef tacos. Don't miss out! Grab your tickets now for just $10 per person.
Get your tickets HERE.  Cost $10/person.