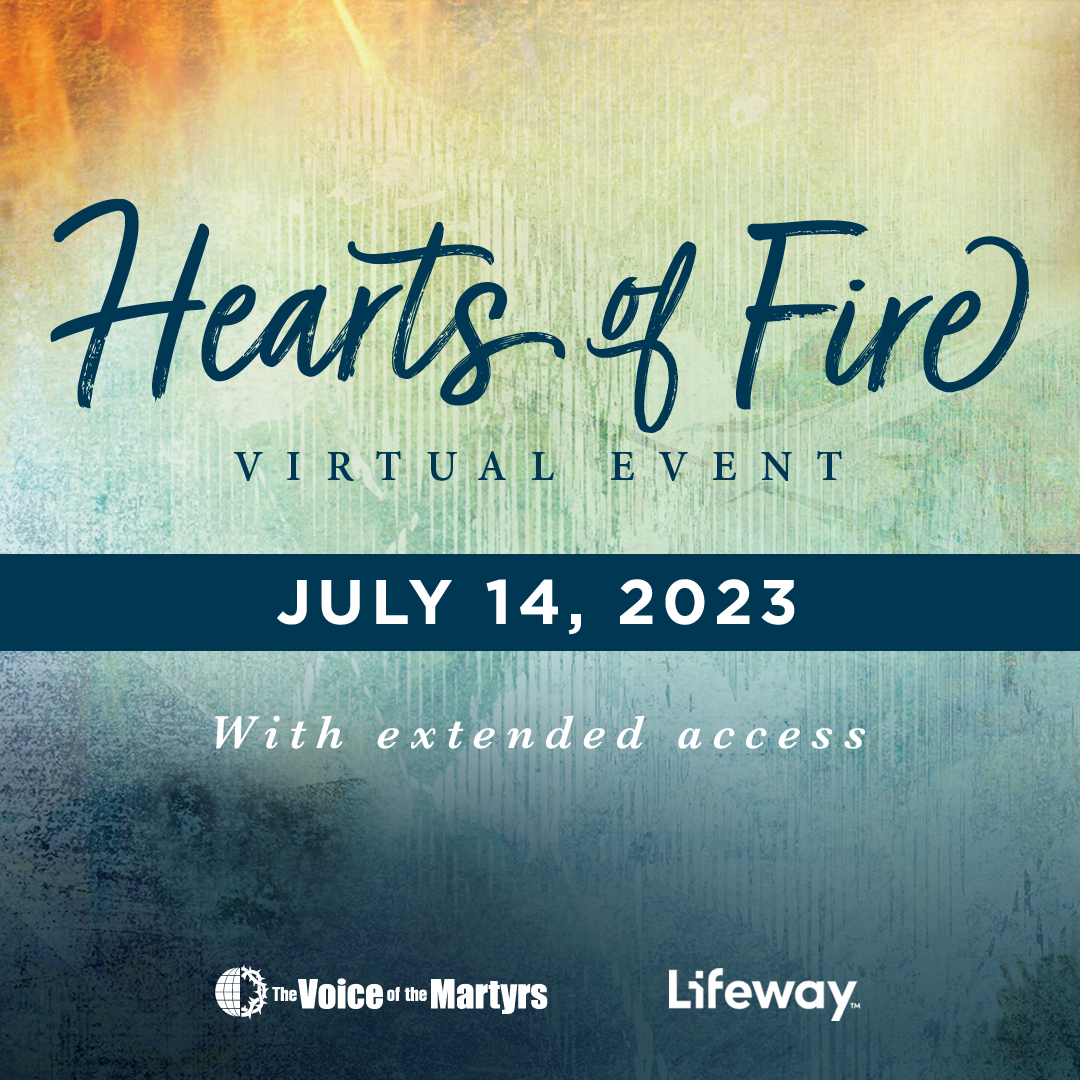 Hearts of Fire Women's Event
Sterling Wood Church is proud to announce this Women's Event on July 14th!
Hear inspiring testimonies of costly faith from four courageous women.
The Voice of the Martyrs presents Hearts of Fire – a virtual event where you'll meet four courageous women who showed incredible commitment to Christ in the face of opposition. This special event is FREE! Hear these inspiring testimonies of costly faith, plus worship from Michael W. Smith.
Gracia Burnham was held captive in the Philippines.
Anita Smith's husband was martyred in Libya.
Helen Berhane was imprisoned in Eritrea.
Susannah Koh's husband was abducted in Malaysia.
Register online today and watch with us on July 14th in the Rocket Town Room at 6 pm!
Invite a friend and bring a snack to share!
Join us for this special event, and learn how you can get involved in supporting widows of Christian martyrs all over the world.
SAMPLE SCHEDULE
5:30    Live Pre-Show
6:00    Event Open
6:05    Main Session
6:25    Worship
6:40    Panel Discussion
7:00    Worship
7:15     Main Session
7:40    Prayer
7:45    Worship
8:00   Event Close