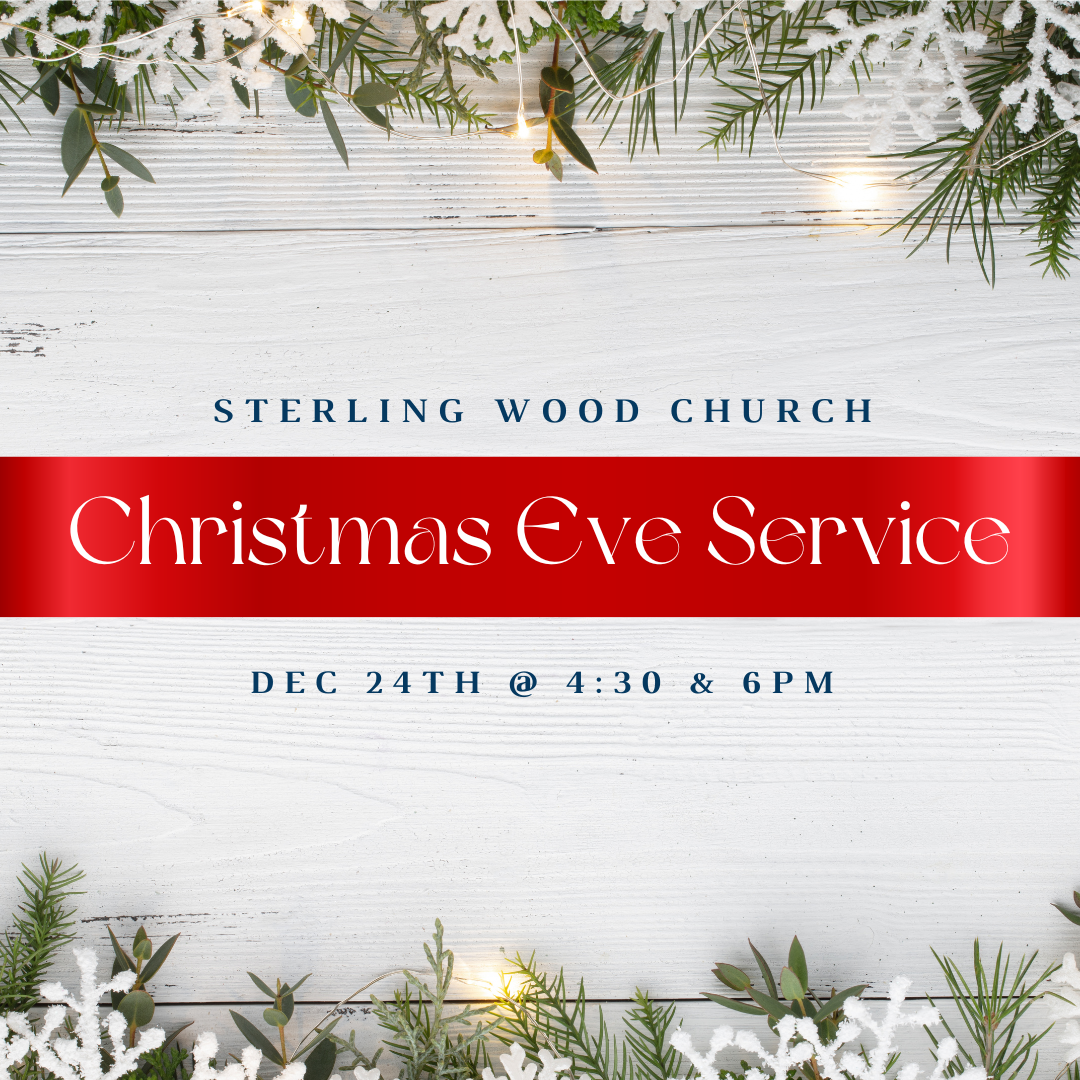 Christmas Eve Service
Join us for Christmas Eve! We will have cookies and hot cocoa after our candle light service!
Sterling Wood has two Christmas services on Saturday, December 24 at 4:30 pm and 6 pm.
Because we will be worshipping together on Saturday, our building will be closed on Christmas Day, December 25 to allow our volunteer teams to spend time with family and friends.