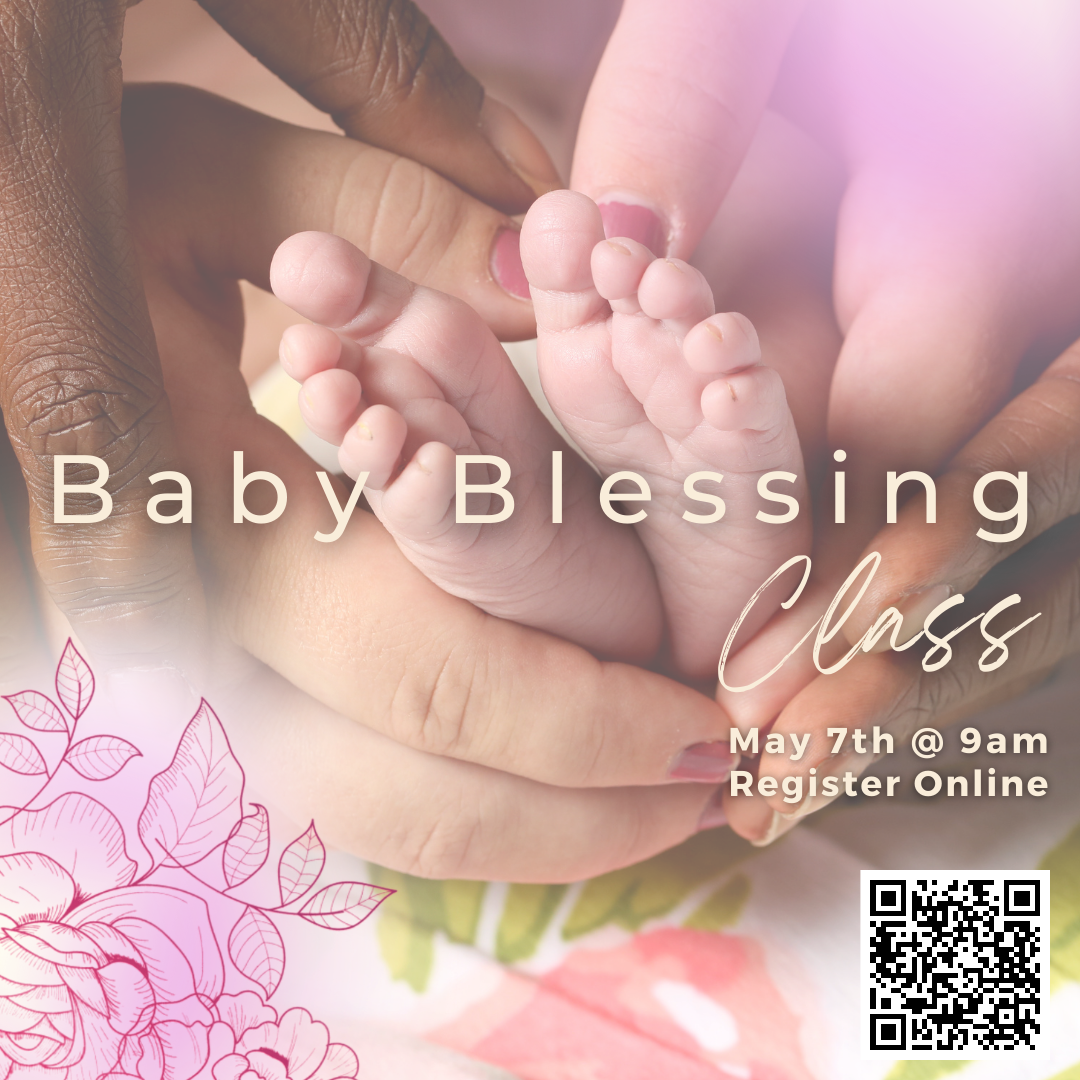 Baby Blessing Class
On May 7th @ 9am, we will be having our baby blessing class in Building C.
In this class, we will help you form a baby blessing just for your child.
Please register online for the class and we hope to see you there!
Baby Blessing Sunday will be on Mother's Day May 14th.